Sociological Phenomenon and Islamic Studies
Keywords:
sociological phenomenon, islamic studies
Abstract
The purpose of writing in this article is to describe the relationship between sociological phenomena and Islamic studies. This article is a research study on the text. This article uses a qualitative descriptive methodology. The sociological approach in Islamic studies, its use as a methodology to understand the patterns and stratifications in a community group, namely in the world of science, the meaning of the term approach is the same as methodology, namely the point of view or way of seeing or treating something of concern or the problem being studied.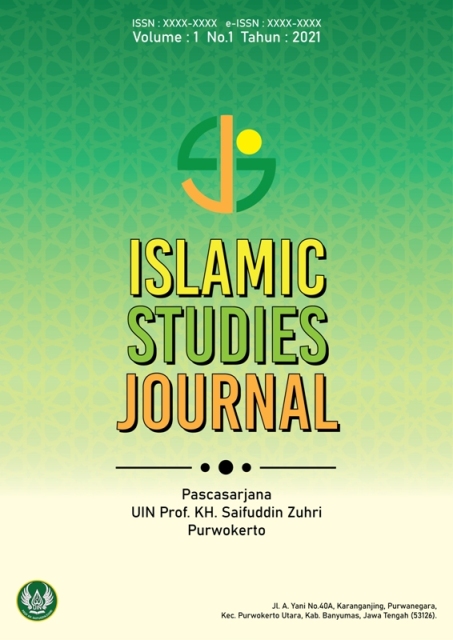 Downloads
How to Cite
Saputri, A. A. I. (2021). Sociological Phenomenon and Islamic Studies. Islamic Studies Journal, 1(1), 25–33. Retrieved from https://ejournal.uinsaizu.ac.id/index.php/ISJ/article/view/5546