Teen Sex Education Media: A Case Study Vocational High School 3 Purbalingga in Indonesia
Keywords:
media, sex education, teen, vocational high school in indonesia, qualitative research
Abstract
Teen sex education media is used as a preventive effort against cases of deviant sexual behavior such as problem students who are less wise in using social media. This research is a qualitative study with a case study approach with the aim of how to use sex education media to support the success of adolescent sex education in Vocational High School 3 Purbalingga in Indonesia. Data collection techniques with participant observations, interviews, documentation, archives, live observations, and physical devices. The research use is data analysis technique, an interactive analysis of the model which includes three components namely data reduction, data serving (display data), and withdrawal and verifying conlution. As for the validity testing of data with the triangulation of sources and techniques. Various types of sex education media use at Vocational High School make students more concrete understanding about sexuality information. The results of the research that the presence of demonstration tools GenRe KIT and graphic visual media can create communication educatively with more aesthetic and provide comprehensive knowledge to teenagers, especially about "The Generation of Planning" (GenRe) so that it can form the behavior of adolescents who akhlakul karimah and minimize sexual crimes in Indonesia. Expected to students to have the right knowledge and healthy sex behavior after using sex education media.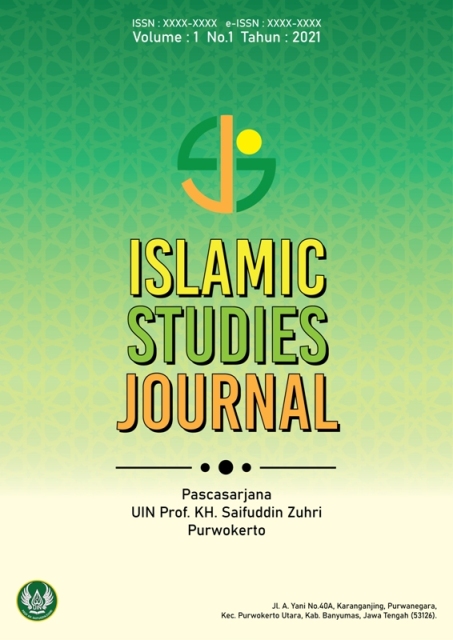 Downloads
How to Cite
Sasono, B., Adawiyah, W. R., & Basit, A. (2021). Teen Sex Education Media: A Case Study Vocational High School 3 Purbalingga in Indonesia. Islamic Studies Journal, 1(1), 34–53. Retrieved from https://ejournal.uinsaizu.ac.id/index.php/ISJ/article/view/5548