The Relevance of KH Hasyim Asy'ari Thinking in Islamic Religious Education in Era 4.0
Keywords:
islamic thought, thought kh hasyim asyari, era 4.0
Abstract
The development of the times becomes a challenge that will not be avoided. The more the times develop, the newer the application of treatment that must be done on every line of life. In this 4.0 era, the development of education becomes a highlight. Aesthetic and moral values are reduced from the elements of educators to a problem of its own that must be faced. In this matter, a thought from the nation`s teacher, KH Hasyim Asy`ari tried to provide answers and conceptions that can answer problems and are still relevant to be used in an existing era. The type of research used in this research is descriptive qualitative research and in the type of classification of this research is by library research techniques, data researched in the form of books and literature sourced from literature. The result of this research is the relevance between the thought of Islamic religious education according to KH Hasyim Asy`ari with the changes and developments of the era in era 4.0 that Islamic education has a point to increase the level of piety to God and create or awaken the spirit of productive and dynamic human beings on the right path.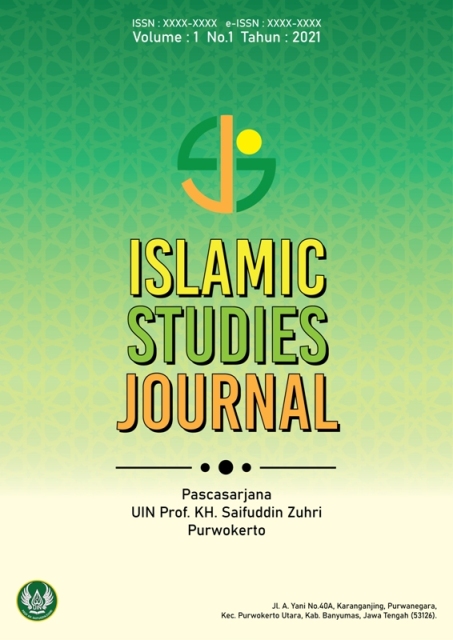 Downloads
How to Cite
Wardianto, B. S., & Hafidz, N. (2021). The Relevance of KH Hasyim Asy'ari Thinking in Islamic Religious Education in Era 4.0. Islamic Studies Journal, 1(1), 1–8. Retrieved from https://ejournal.uinsaizu.ac.id/index.php/ISJ/article/view/5534